BRASS BE GONE!
Blonde is the number one color with over 58% of salon clients going blonde. It requires maintenance to keep your blonde bright with regular salon appointments for healthy coloured tresses.
Fear not! Redken's Shades EQ demi-permanent toners are the technique perfectors loved by top colorists to customise your client's blonde hair for bespoke toning. These include tones of pastel, silver, ash or soft warm tones. The possibilities are endless with Shades EQ!
SHADES EQ: YOUR BLONDE HAIR TONING SAVOUR
Used and loved by over 10 million it-list hair colourists worldwide, the iconic Shades EQ formula has been unchanged for 30 years. Formulated with no ammonia, the gentle acidic formula helps the hair retain a healthy pH level for insta-worthy shine; it's the hair colour that thinks it's a conditioner!
"Shades EQ is the perfect toner for blondes as you can bespoke your formula to suit your individual client. Shades EQ is also an acidic color that will condition whilst neutralising or enhancing your blondes. The shine and condition after toning is out of this world. Toning can be soft or you can make the concentration of tone stronger. There is not one client that Shades EQ does not suit. It truly is the Hairdressers best friend." – Jimmy Green, Senior Redken Educator
Used by professional colourists, Shades EQ demi-permanent colour gives hair enviable shine and condition. With no lift on natural hair and super reliable results on all hair types this is must have hair colour for all blondes, balayages and beyond!
UP YOUR BLONDING GAME WITH TRENDING TONING RECIPES
Want to try the latest Shades EQ toning trends to help your colour work stand out on social? Stop the scroll with these Shades EQ #RedkenRecipes
SCANDI BLONDE TONERS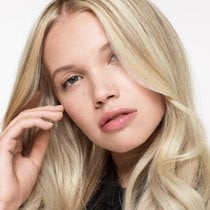 Shades EQ Toning Technique: 30g 010N Delicate Natural + 30g 010VV Lavender Ice + 60g Shades EQ Processing Solution
Have you heard the hype? The Shades EQ Level 10 toners are here! The NEW Shades EQ level 10 blonde toners take your color to the next level. Shades EQ level 10s have been formulated for the perfect balance of lightness and reflect when toning your brightest blondes.
010N Delicate Natural delivers creamy, neutral blondes. 010N is formulated with a brown to tan background.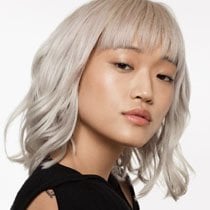 For icy blondes, 010VV Lavender Ice is formulated with no background and a double reflect of violet. This will help to neutralise unwanted warmth and yellow tones in blonde hair for ultra-cool, icy blonde hair.
BUTTER BLONDE TONERS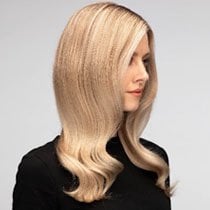 Shades EQ Toning Technique: 20g 08WG Golden Apricot + 20G 09G Vanilla Creme + 10g 09AA Papaya with 50g of Processing Solution
Achieve lived in, sun kissed blonde colour for Californian beach vibes without too much warmth. This is for those looking for natural creamy blonde locks with balanced warmth, natural and beige pigments.
Top Toning Tip: Utilise a root smudge for effortless looking colour with a seamless blend creating the ultimate natural blonde colour.
ICY BLONDE TONERS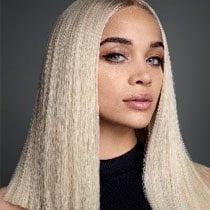 Shades EQ Toning Technique: 30g 9V Platinum Ice + 30g 09P Opal Glow + 30g 09T Chrome + 30g Shades EQ Crystal Clear + 90g Shades EQ Processing Solution
For the coolest blondes out there – banish brass with icy shades to reduce unwanted warmth in the hair for high fashion, platinum blondes. This look is for blondes not afraid of standing out and committed to the upkeep.
COOL ROSE VIOLET TONERS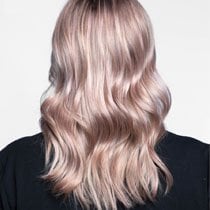 Shades EQ Toning Technique: 45ml 09VRo Rosé and 15ml 09P Opal Glow + 60ml Shades EQ Processing Solution
Any blondes wanting a hair colour change without too much commitment? Why not try Shades EQ Violet Rose toners. On blondes, 09VRo Rosé provides a cool, violet based rose hue. Keep your bright blonde undertone with a blush of rose with ultra-conditioning violet shine.
BISCUIT BLONDE TONERS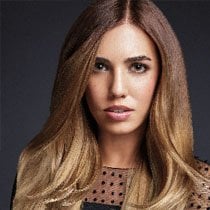 Shades EQ Toning Technique: 30g 09N Café Au Lait + 30g 08WG Golden Apricot + 60g Shades EQ Processing Solution
Achieve rich, caramel hued blondes with multi-dimensional tones for those looking for the ultimate bronde hair colour. Create depth with darker roots and lowlights, melting into a gorgeous mix of warm and cool tone blonde hues for those wanting a beautiful, lived in blonde look that is never too dark nor light.
WANT TO TRY A SHADES EQ TONERS?
Want get glossed by your salon boss? Try Redken's Shades EQ glossing and colour treatment and rock the real life insta-filter for your hair – find your closest salon here.
If you are searching for Shades EQ stockists or want to buy Shades EQ, get in touch with us here.
WANT TO DYE YOUR HAIR COLOR BEFORE YOUR SALON VISIT?
Try on your dream hair color with Redken's virtual colour closet with over 70 shades. Click here to try before you dye!