Queens of colour Amy who loves bronde and Harriet who loves all things blonde have a long list of celebrity clients from Pixie Lott and Kimberly Wyatt to world famous influencers InThe Frow and Alessandra Steinherr. They know exactly what it takes to go blonde and keep your blonde hair looking its best. Here are their top tips.
When going a lighter hair colour there are a few factors you need to consider:
HAVE A FULL IN-DEPTH CONSULTATION AND GET EXPERT ADVICE FROM YOUR COLOURIST
Colour history – Have you had any chemical services that have been applied onto the hair? We can't determine your end result if we don't know what services you have previously had.

Is my hair strong enough? We recommend a pre-treatment like Redke's Extreme CAT before colouring.

Hair texture - Is you hair able to take lightening?

Skin colour – Will the shade of blonde you want suit your skin tone? We can work together to choose the best tone for you.

Can you maintain your blonde? We recommend all blondes use Redken's Color Extend Blondage Shampoo and Conditioner once a week.
GET ADVICE FROM THE EXPERTS BOTH COLOURISTS AND STYLISTS IN THE SALON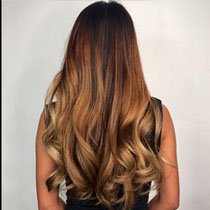 On big colour changes we often get each other's opinion.

We get the stylists involved, as we like to create the perfect look for our clients.

Always do our skin test 48 hours prior to their appointment.

Strand test - In particular every new client wanting to go blonder. This is so we can see the level of lift we can achieve, how the elasticity and porosity of the hair feels.

Knowledge is power and if we have all this information we can achieve better results and retain the integrity of the hair.
PROTECT AND STRENGTHEN THE HAIR BEFORE YOUR COLOUR SERVICE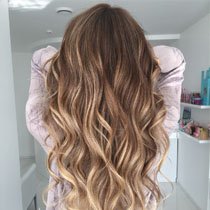 You can book in with Harriet and Amy for your next colour appointment, or find your nearest Redken salon here.