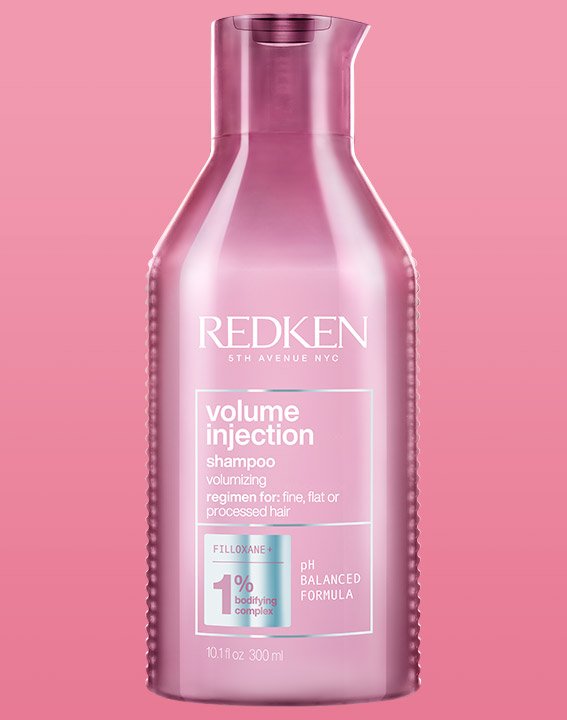 Volume
Volume
Volume Injection Shampoo
Shampoo for Full Body Building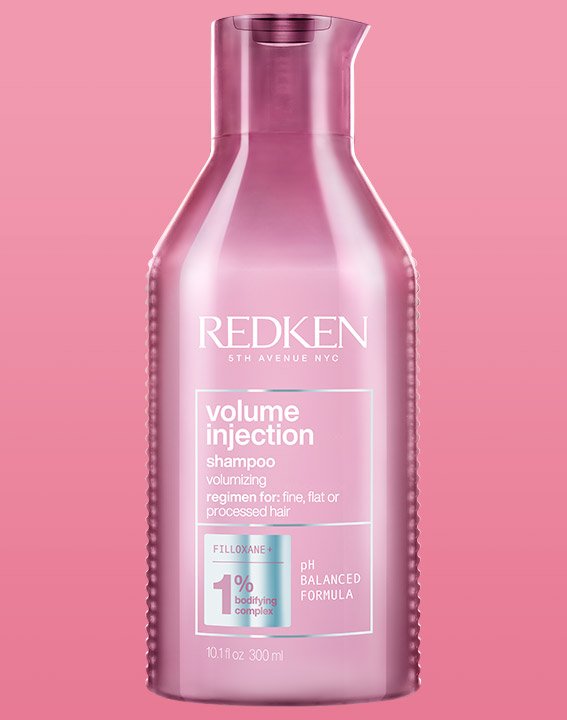 This volumising shampoo for fine/flat hair builds body and gives hair lift with a polished, silky finish.
DETAILS
Redken's Volume Injection Shampoo is formulated with Redken's Bodifying Complex with Filloxane helps to provide instant volume to fine, flat, or processed hair. This volumising shampoo lightly cleanses with gentle scalp care, giving hair a volume boost, creating lift and body.
Volumising shampoo that leaves hair soft, manageable and shiny
Provides volume at the root and adds body to hair
Creates a polished finish on hair
Contains Redken's Bodifying Complex, a volume-boosting blend of filloxane, softening and silicone polymers
HOW TO USE
Not sure how often you should wash your hair? Get an expert opinion here.
INGREDIENTS