SHADES EQ: LOVED & USED BY OVER 10 MILLION COLOURISTS WORLDWIDE

What is Shades EQ you might ask and why all the hype? Shades EQ Redken's iconic demi-permanent colour that is the go-to hair colour for it-list colourists and their A-List celebrity clientele. Not only is it a must have for red carpet and insta-ready hair, Shades EQ Gloss is dubbed the technique perfector and is the hair colour that can be used for every colour, every client, every technique in the hair salon.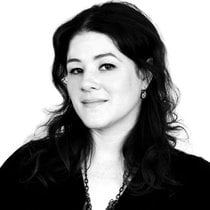 "I haven't found a gloss quite like Shades EQ. It's truly in a category of its own. It's perfection." – Tracey Cunningham, Celebrity Hair Colourist.
WHY DOES EVERY COLOURIST NEED SHADES EQ IN THEIR DISPENSARY?
Why do you need Shades EQ in your colour tool kit? The Shades EQ formula has been unchanged for 30 years and is perfect to gloss, refresh, blend greys, tone, correct and colour… with no lift and mirror shine! Formulated with no ammonia, the gentle acidic formula helps the hair to retain its natural pH level for insta-worthy shine; it's the colour that thinks it's a conditioner!
"I love Shades EQ because it transforms the hair. The minute you look at a picture on Instagram you can tell by the amazing shine and condition of the hair that's its quality Shades EQ colour that's been used." Claire Flack, Salon Owner, Wigs and Warpaint.
"I absolutely love Shades EQ. I love the shine and condition and variety of tones to choose from." Toby Meyer, Salon Owner, Ministry of Hair
"Clients are blown away by the results and shine of Shades EQ - I'm obsessed!" Samantha Cusick, Salon Owner, Samantha Cusick London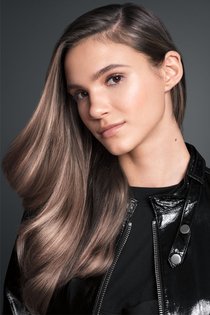 If you want to create hair colour that stands out on social and stops the scroll, Shades EQ is the hair colour you need to give your clients the filter finessed finish.
WANT TO TRY SHADES EQ?
If you are searching for Shades EQ stockists or want to buy Shades EQ you will get in touch with us here and we'll get one of our Redken business partners to contact you. If you want to be a part of a colour house that will help your colour work stand out from the crowd, dare to be different, dare to be Redken.
WANT TO DYE YOUR HAIR COLOR BEFORE YOUR SALON VISIT?
Try on your dream hair color with Redken's virtual colour closet with over 70 shades. Click here to try before you dye!