Haircare
COMPLIMENTS OF THE SEASON SHARE THE GIFT OF GREAT HAIR!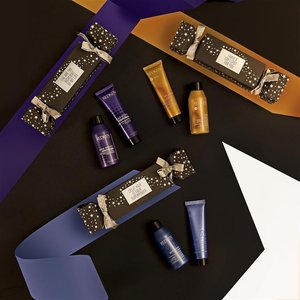 YOUR REDKEN GIFT GUIDE
A GIFT FOR EVERYONE
BECAUSE COMPLIMENTS ARE A GIFT WE ALL DESERVE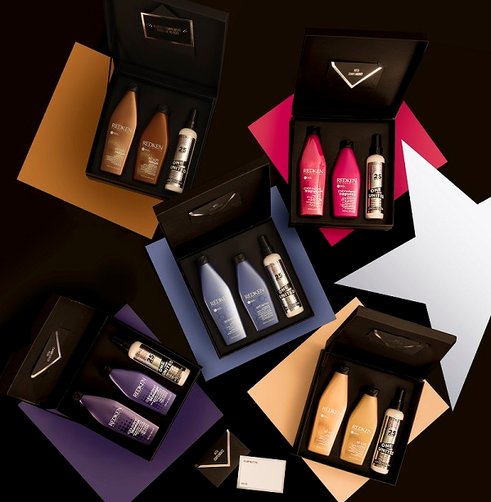 GIFTS UNDER £40
Make your family and friends day with our Compliments of the Season Limited Edition gift boxes. Five joyful assortments that include our most iconic hair care hero ranges and the one product that unites us and improves the condition of every hair type – One United, a 25 benefits-in-one spray. Inside every box is a little card which you can personalize to create your own compliment and pass it on and a keep sake box to keep all of your beauty essentials inside.
Our exciting new gift sets include a full size shampoo, conditioner and One United from our best-selling hair care ranges including our two mega launches from 2018.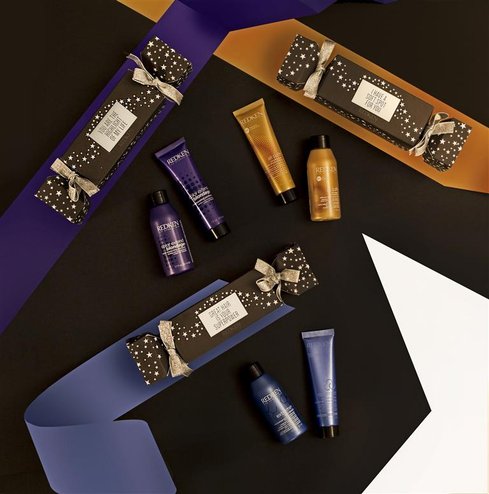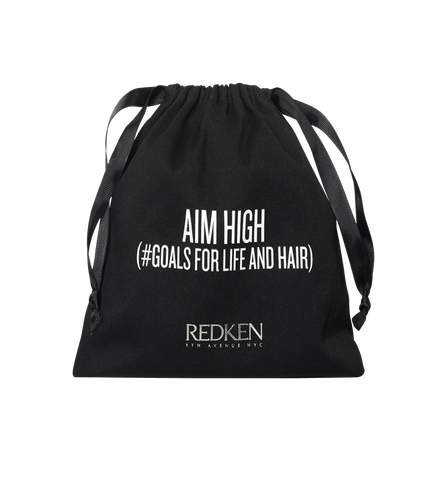 GIFTS UNDER £30
A GIFT FOR EVERYONE
Struggling to find the perfect secret santa?

Introducing party season saviours, A cracking mini treat, perfect as stocking fillers or build your own bag that even picky people will love. Buy any 2 products and receive either a free Redken cracker featuring a 50ml shampoo and 30ml conditioner in All Soft, Extreme or Diamond Oil Glowdry. Or ideal for the 'difficult-to-shop-for' the Redken keep sake cotton gift bags allow you to create bespoke packages that are perfectly gift wrapped and ready to go under the tree.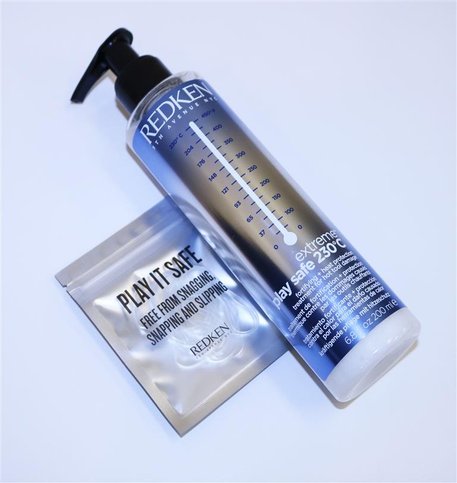 GIFTS UNDER £20
For the party season, buy your fave Redken product and get a hair band pouch to play it safe.

REDKEN BREWS ESSENTIAL MALE GROOMING KIT

This highly giftatable grooming kit including Brews best sellers contains Redken Brews 3 in 1 shampoo, conditioner and body wash
Word Hard Molding Paste and Redken Brews 3-in-1 cleanses and conditions hair and washes body, for freshness from head to toe. It's the ideal multitasker for men on the go.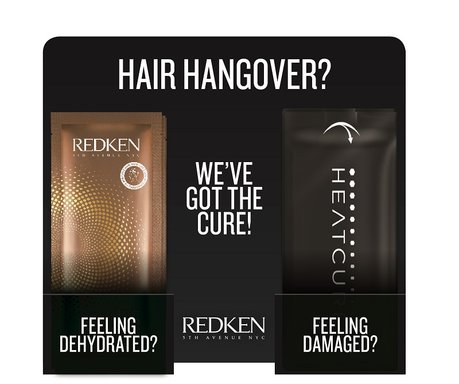 GIFTS UNDER £10
PARTY SEASON SAVIOURS
Cute, compact, easy to use, perfect for stockings and secret santa. All for under a tenner!
HAIR HANGOVER?
Is your hair feeling dehydrated? Try All Soft Mega sheet mask, now puffy hair is mega over with this award-winning hair sheet mask.
Is your hair feeling damaged? Try Heatcure at-home self-heating mask.The perfect cure for tired, hungover stresses!
Available exclusively in salons nationwide today, find your salon here
#SHAREACOMPLIMENT