Haircolor
Here's Why Acidic Hair Color Is a Must-Have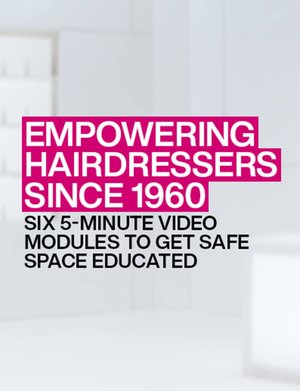 As any professional colorist knows, there is more to haircolor than picking a shade! The concept of acidity and alkalinity is essential when it comes to haircolor and hair strength. Here, Redken Artist George Garcia explains why acidic haircolor specifically is so important.
First and foremost, it's important to know that hair is at its healthiest when it has a pH of 4.5-5.5, notes Garcia. Lightening the hair puts it in an alkaline state, with a pH of 10 or 11. "This abrades the cuticle, strips the melanin, and breaks down the disulfide bonds that give hair its backbone and structure," he says. Sure, you could attempt to chemically address that damage after the fact, but following a lightening service with an acidic demi-permanent color or toner helps to start doing that from the beginning.
Acidic demi-permanent color after lightening is best, because it offers gentle processing for outstanding condition and shine.
"Acidic color gently brings the hair back to a neutral pH, and also helps the cuticle lay smoothly again," Garcia explains. Not only is that helpful in and of itself, but it also makes a big difference when talking about another major culprit that causes hair damage: brushing. "After any kind of lifting service—be that highlights, balayage, or a single-process, hair is going to be in its most fragile state,". If the cuticle remains roughed-up, a brush or comb can continue to snag and rip through the hair, only causing more damage. Acidic haircolor helps to keep that cuticle smooth, upping the combability factor and protecting the hair in yet another way. Not to mention that a smooth and closed cuticle also makes for incredible light reflection and shiny hair, as well as allows you to build more body into the hair.
All of the Shades EQ gloss and cream shades are acidic. With an extensive range of options, they're not only ideal for achieving any customized color your client wants, they also provide conditioning and shine-enhancing benefits. Shades EQ also contains wheat amino acids for healthy-looking shine and incredible coloring. We like to say it's "the haircolor that thinks it's a conditioner." The end result? A gentle, equalizing conditioning color for shiny, beautiful hair. There is also no need to worry about banding or regrowth – acidic Shades EQ is the perfect refresh with permanent haircolor.