Haircolor
What does a hair gloss do to your hair?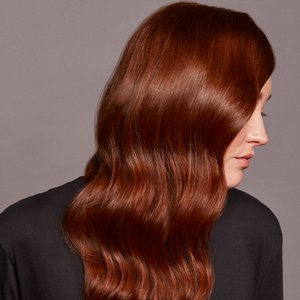 What does a hair gloss do to your hair?
We asked Claire from Wigs and Warpaint, Sheffield our salon of the month to share with us her glossing secrets from our recent Shake Your Shades campaign shoot
What does a hair gloss do to your hair?
Why I used a hair gloss
Our model Bethany's target was a creamy not too cool but not too warm smudged blonde hair color. Something to brighten her up, she is a chameleon and loves paying with hair color. Bethany wanted an expensive glossy looking blonde which is why we chose Shades EQ hair gloss.
How do you prep the hair ready for a hair gloss service?
There was work to be done on Bethany's hair as we had quite a few different areas to work on, some banding was needed from previous hair coloring. A global bleached technique had been used before and we wanted to break up this up with a mix of balayage face framing and babylights. Redken Blondage shampoo and conditioner was used to pre tone before the service.
The technique behind a hair gloss
Once I had placed the foils heavier on the balayage around the face (top tip take diagonal back sections and elevate the sections up and slightly back to help with the blend ) place in foil to enable you to apply Shades EQ to brake the global color up.
The amazing thing about Shades EQ is that it only works on the areas of hair that have been colored, making it a go to product for so many when you are wanting to let a natural hair color grow down and need to apply hair color on the zones 2 and 3 without effecting the root color.
There was no shattering the undertone and hot roots here. Shades EQ 07Na plus processing solution was applied on the sections. I left out some to the ends. I processed the color and then applied Shades EQ 09Na with clear 1:1. The beauty of Shades EQ is how you leave it in to process for 20 minutes with confidence and the longevity is second to none, with it being an acidic color. The shine is a real difference to most other toners and colors.
I love that Bethany chose to go for this hair color and tone as I was itching to use the new Shades EQ Natural Ash shades, they are perfect for keeping the brightness and giving a slight neutralizing effect.
What to use after a hair gloss service
Shades EQ was used all over the hair, a go to for all fellow stylists. This was added into the color and processed as normal. Redken One United was used to protect and condition the hair. With is 25 benefits in one bottle it is a must for all stylists to use.
How to style hair after a hair gloss
Redken Stay High mousseis my favorite product for bounce, hold and smoothing effect.
Redken Hot sets is the best to protect hair and give hold. It lets me brush out the styling product but leaves a bounce and curl. Redken Wax blast for those stubborn flyaway stray hairs, a hot tip it to spray into your hands then apply, its softer and great to stop static.
What are your favorite hair gloss shades?
My favorite products are the Shades EQ P and V shades. I love how good they are at staying on the hair and of course the shine that they offer. My customers love them and notice the gloss and shine straight away. Redken Stay High is the best mousse by far for all hair types but definitely curly hair, I should know as I have been on the hunt all my life to hold my curls so well and defined.
WANT TO DYE YOUR HAIR COLOR BEFORE YOUR SALON VISIT?
Try on your dream hair color with Redken's virtual colour closet with over 70 shades. Click here to try before you dye!