WHAT IS BALAYAGE?
Once a new and unknown hair colour service on a salon menu balayage is now a must have hair colour technique topping all hair colour trends reports since its creation. Balayage is a French term for the sweeping of colour. In hair terms, this means that any color is seamless from one point to the other. For example, dark hair would naturally blend into lighter hair without a noticeable line of demarcation, giving hair a gorgeous naturally lightened effect.
Although the hair is lightened during balayage, that doesn't mean balayage is just for blondes! The freehand hand, sun kissed lightening technique is perfect for brown hair leading to balayage for brown hair becoming one of the biggest hair colour trends for 2020. With over 600,000 posts on Instagram for #brunettebalayage, it's easy to scroll for hours through these glossy, rich brunette balayage looks.
HOW TO GET A BLENDED BRUNETTE BALAYAGE?
The key to instagrammable, shiny and blended balayages are multi-dimensional hues that melt effortlessly into each other. Brunette balayages can be achieved through a variety of tones, from cool ash brown to warm caramel colour.
Achieving multi-dimensional, glossy and bright brunette balayage is made easy with Redken's Shades EQ demi-permanent color. This professional in-salon toner allow you to customise your brunette tone to create effortless blends of deep chocolate hues, bronde balayages and even cool ash browns. The possibilities are endless with Shades EQ to create their best brunette bosses!
SHADES EQ: YOUR BRUNETTE HAIR TONING SAVOUR
Used and loved by over 10 million it-list hair colourists worldwide, the iconic Shades EQ formula has been unchanged for 30 years. Formulated with no ammonia, the gentle acidic formula helps the hair to retain its natural pH level for insta-worthy shine; it's the hair colour that thinks it's a conditioner! For brunettes adding lighter tones to their hair, balayage is made simple with Shades EQ; lightening the hair makes the hair more alkaline, which can make it weaker and more prone to damage. But with Shades EQ acidic toners, the hair's pH is brought back to its natural level to ensure healthy hair is kept number one priority. Get ready to say hello to undeniable shine and healthy hair ready for the 'gram!
"I love using a Shades EQ hair toner on my balayage as I can 100% personalise the color to the client. By doing this, it means my clients want to come back to me to repeat it! Looking at the natural fall of hair and the shape in which it has been cut are also essential when looking at placing your balayage. The versatility of how strong or soft you make the color ensures this technique is for everyone!" – Jimmy Green, Senior Redken Educator.
Used by professional colourists only, Shades EQ demi-permanent gloss gives hair colour enviable shine and condition. With no lift on natural hair and super reliable results on all hair types this is must have hair colour for all brunettes, from subtle balayage toning to all over glossing!
UP YOUR BRUNETTE BALAYAGES WITH TRENDING TONING RECIPES
Want to try the latest Shades EQ toning techniques to help your colour work stand out on social? Stop the scroll with these Shades EQ #RedkenRecipes
ASH BROWN BALAYAGE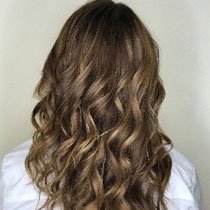 DESCRIPTION: Achieve super cool, bright brunette hues with our ash brown toners for the ultimate cool girl balayage. Achieve effortless blends of dark and medium cool brown hues into lighter ends for multidimensional, low maintenance results. Banish unwanted orange and red undertones perfect for those looking for lived in, earthy results.
SHADES EQ TOP TONERS: 04NA, 05N, 06NA, 03N (Ensure Shades EQ colours are mixed in a 1:1 ratio with Shades EQ Processing Solution)
TONING TIP: Ensure you develop the Shades EQ colour for the full 20 minutes. You may find it looks dark and you think you may lose your balayage, however trust the process!
CARAMEL BROWN BALAYAGE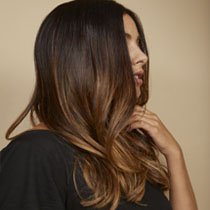 DESCRIPTION: For those favouring their natural warmth; perfect a melt of rich, warm brown hues for brunette locks that mix brighter blonde hues into deep warm caramel tones. Perfect for those wanting to add dimension to their natural brunette locks or those wanting to slowly transition to the brighter side. Don't be scared of warmth when it looks this good!
SHADES EQ TOP TONERS: 07M, 04NB, 06NB, 04WG, 04M (Ensure Shades EQ colours are mixed in a 1:1 ratio with Shades EQ Processing Solution)
TONING TIP: If you are concerned that the toner may be too dark, you can add some Shades EQ Crystal Clear to your formulation. This will ensure that you don't lose any lightness in your balayage.
ROSE BROWN TONERS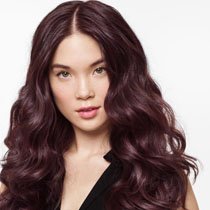 DESCRIPTION: Did you know Rose Brown was one of 2018's most searched for hair color? Opt for rose hues to offer light and colourful tones to brunette bases to prevent one dimensional dullness for colourful but not daunting balayage. With the flexibility of Shades EQ demi-permanent Violet Rose toners, adding a blush of color doesn't need to be a show-stopping decision!
SHADES EQ TOP TONERS: 06VRo, 04RV, 03R, 05G, 05C, 04NB (Ensure Shades EQ colours are mixed in a 1:1 ratio with Shades EQ Processing Solution)
TONING TIP: Alter your formulation dependant on which tone you want to be the most dominant! For example add more red tones and less brown.
WANT TRY BALAYAGE OR SHADES EQ?
Try Redken's Shades EQ glossing and colour treatment for your best balayage yet and rock the real life insta-filter for your hair – find your closest salon here.
If you are searching for Shades EQ stockists or want to buy Shades EQ, get in touch with us here.