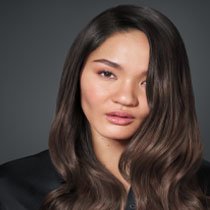 Haircolor
The Best Winter Hair Colour Trends
15/04/2020
THE BEST WINTER HAIR COLOUR TRENDS YOU NEED TO TRY
LET YOUR HAIR COLOUR BE THE ONLY PART OF YOU, YOU WON'T WANT TO COVER UP…
Whether you're a winter worshipper or a sun seeker, you can still own your winter hair colour. We are loving four hair colour trends that will help transform dull-looking winter hair into the most sought-after glossy, winter tresses.
Here is what you should ask for in salon if you are considering a new hair colour or new hair style this winter.
FROSTED, ICE PLATINUM HAIR COLOR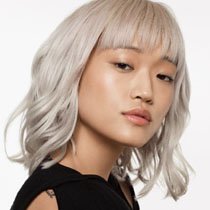 For the true ice queens out there – ice platinum blonde is your go to hair colour this winter. This bold and bright blonde hair colour is being worn by every socialite and IT-girl, with famous faces like Poppy and Cara Delevigne, Zoe Kravitz and Candice Swanepoel rocking platinum blonde shades. This icy, ash blonde colour is perfect for girls who want their hair color to be as daring as their personality.
Now it's your turn to turn heads with a new winter hair colour! Getting the A-List look has never been easier, ask you colourist for a bespoke Redken Shades EQ Gloss toner; try our new Level 10 toner 010VV Lavender Ice and add a personalised hue to your platinum hair color.
To keep your blonde hair looks its best use Redken Colour Extend Blondage shampoo and conditioner to combat brassy yellow tones.
GLASS HAIR: GLOSSED TO PERFECTION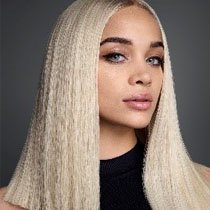 Your hair colourist won't only help you win the winter hair colour war, they will also help you deliver one of the most sought after trends of this season – high shine, glossy 'glass hair'. This movement, initially made famous by the glassy 'picture-perfect' skin trend, has turned its attention to hair. With the likes of Kim Kardashian and Jourdan Dunn going crazy for the seriously sleek appearance and razor sharp cut. How can your colourist give you the glass hair look? Redken Shades EQ demi-permanent gloss is more commonly referred to as the conditioner of colour and after using you will see why – its formula was made to deliver super shiny and sleek hair.
Read here for more about Glass Hair.
Top Tip for getting the best gloss look at home- Try Redken Diamond Oil Glow dry shampoo, conditioner and oilto give you hair added gloss and shine.
THE WINTER WARMER - CHOCOLATE COVERED CHESTNUT HAIR COLOUR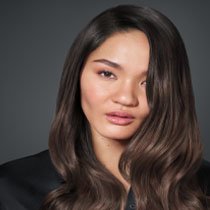 If you're more chestnuts roasting on an open fire and less Jack Frost nipping at your nose then you may want to ask your hairdresser for a warmer tone this winter.
For some people darker, richer hair colours are more desirable for the winter months and we understand! Chocolate brown colour has been a winter hair colour trend for years and years. It's the shade that never seems to go out of style - It's classy, rich, and super delicious… However if you want to add some depth and dimension to your new winter hair colour ask for warm chestnut highlights through your base for a subtle but brightening effect.
Not sure how to jump on board the chestnut hair colour trend? Just ask your colourist which Shades EQ palette suits your complexion to give you the most perfect personalised winter hair colour.
Top Tip for maintaining your colour at home – Use Redken Brownlights Shampoo and Conditionerto banish brass for long lasting brunette color and enviable shine.
SHADES EQ HAIR GLOSS – THE 20 MINUTE SHADE SAVER!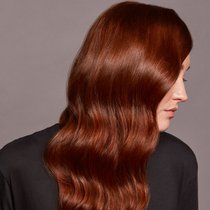 If you're not sold on drastically changing up your hair colour for winter, you can still win at winter hair colour with a simple 20 minute solution. If you are just wanting a quick boost and to improve the shine and softness of drab winter hair, all you need to do is book in for a Shades EQ glossing service. It's easier than ever, you can even add this service onto your blow dry! Shades EQ gloss not only improves condition and shine but can also easily be replaced in between colour processes to revive tone. Cold weather dulls hair colour… and dull hair, dulls out your whole look!
Read here what the top 7 reasons are for using a hair gloss.
Want to try one of the hottest Winter hair colour trends? Find your closest Redken salon here.