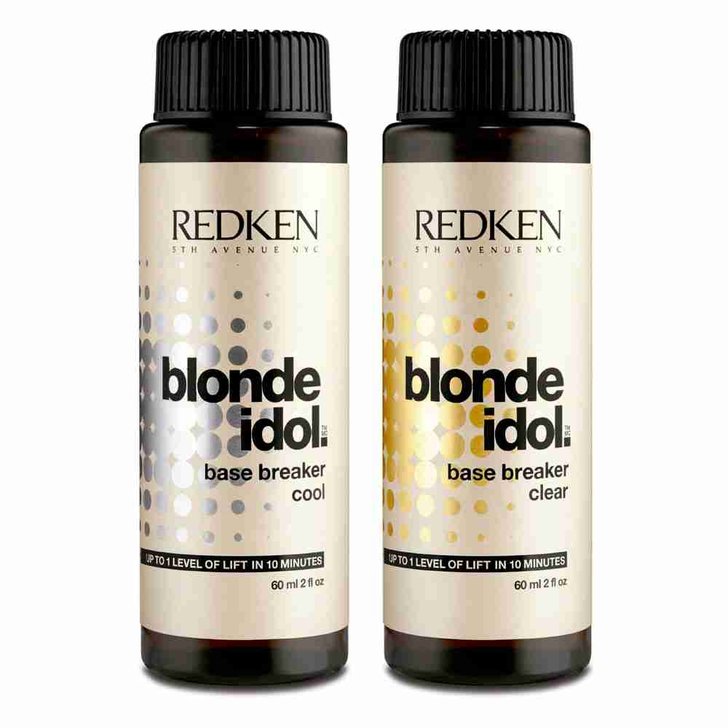 Blonde Idol
Blonde Idol
Blonde Idol Base Breakers
Base Breakers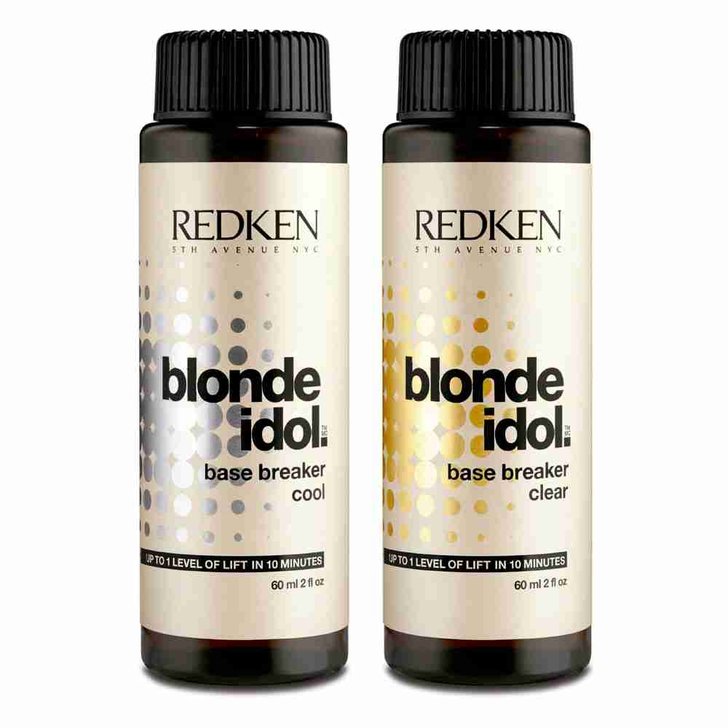 Perfect for subtle brightening.
WANT TO LEARN MORE ABOUT BLONDE IDOL?
Get education at your fingertips 24/7 on Access. To watch inspirational videos, learn trending techniques, book a course or explore e-learning modules click HERE.
DETAILS
Achieve up to 1 level of lift in just 10 minutes
Offered in 2 shades: Cool and Clear
Ideal solution when there's too much contrast between a client's natural base color and highlights
Lets you "break the base" and bump up the natural level slightly
Liquid formula for easy mixing, fast application and full saturation
Use Cool to control warmth and Clear when warmth is desired or not a concern
HOW TO USE
Mixed 1:1 ratio of Base Breaker to 10 vol. Pro-oxide Cream Developer
For coarse/resistant hair and/or dark natural bases, you can use 20 vol. Pro-oxide Cream Developer
Do not use with Pro-oxide Cream Developer greater than 20 vol.
Process at room temperature until desired lightness is achieved for up to a maximum of 10 minutes. DO NOT USE HEAT, do not cover the hair.
For retouch application, apply to regrowth only.