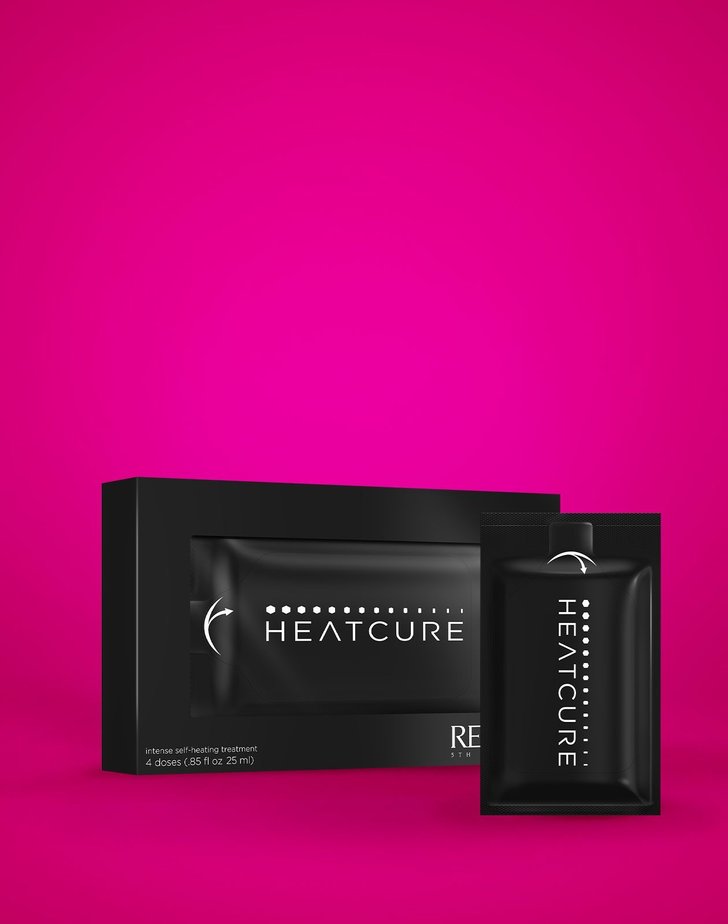 Heatcure
Heatcure At-Home Self-Heating Mask
Hair Treatment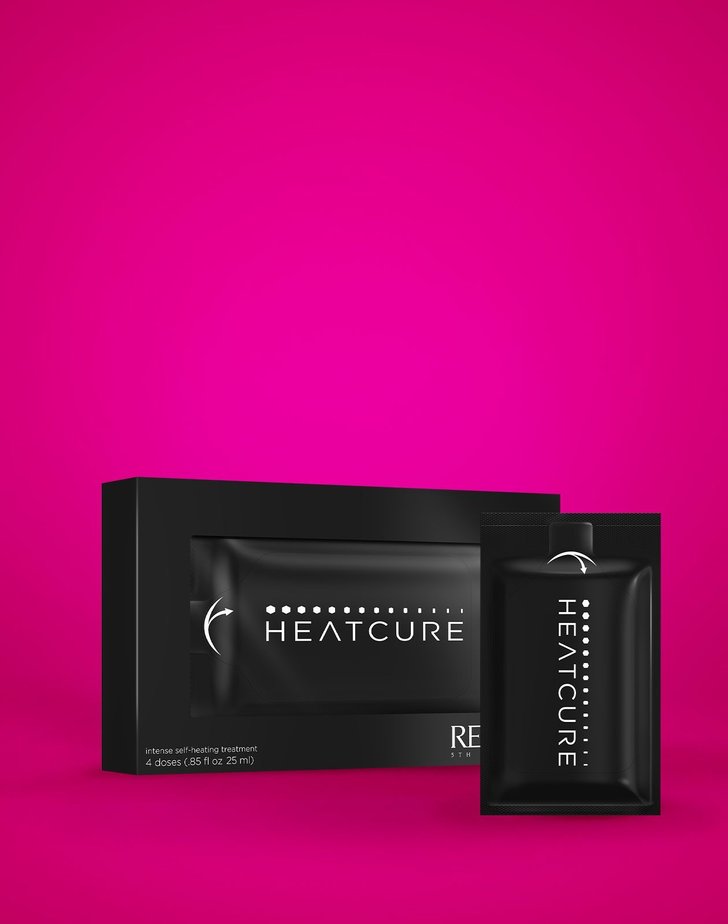 Peel. Heat. Treat. This weekly fortifying mask delivers deep conditioning to restore hair's healthy look and feel. For use in between Heatcure in-salon service or as a stand-alone mask.
DETAILS
After just one application, the intense at-home, self-heating mask restores appearance of shine, conditioning and softness, and has 99% consumer satisfaction!* Use the mask on its own or in between your Heatcure Professional Services.
*Based on a consumer test conducted with 50 women with dry/damaged/color-treated hair
HOW TO USE
•Peel:
Before showering, peel open front to expose to air and start the self-heating.
•Heat:
Wait 3-4 minutes to allow the contents to warm. While heating, do not place under water.
• Treat:
After shampooing, open the pouch by tearing the perforation. Squeeze the pouch to dispense the formula into your hand. Distribute formula through hair. Leave on 5-10 minutes. Rinse.
INGREDIENTS
Active
Argan Oil
Penetrates hair fiber to be silkier and shinier with an intense softness.
---
Arginine
Helps condition hair by stimulating the scalp.
---
Soy Protein
Helps add structure by sealing in moisture and boosts body.
---
Sepicap
Helps restore the look of ends.
---
{2F5636F5-F8CF-47F2-B89F-64F8FF2E36D4}|{D41F6F8C-DFEA-4F34-9964-DFC79CA2029F}|{E790250B-C006-4127-A895-540A1122F4AE}|{A3174FC0-3216-4078-B823-4B2AE79C6FA7}